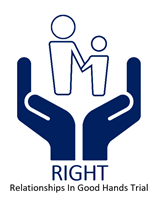 Relationships in Good Hands Trial: (RIGHT) clinical and cost-effectiveness of Dyadic Developmental Psychotherapy for abused and neglected young children with maltreatment-associated problems and their parents.
Professor Helen Minnis, Institute of Health & Wellbeing, University of Glasgow provides information on the project and how you can get involved.
Click below to read the summary of research.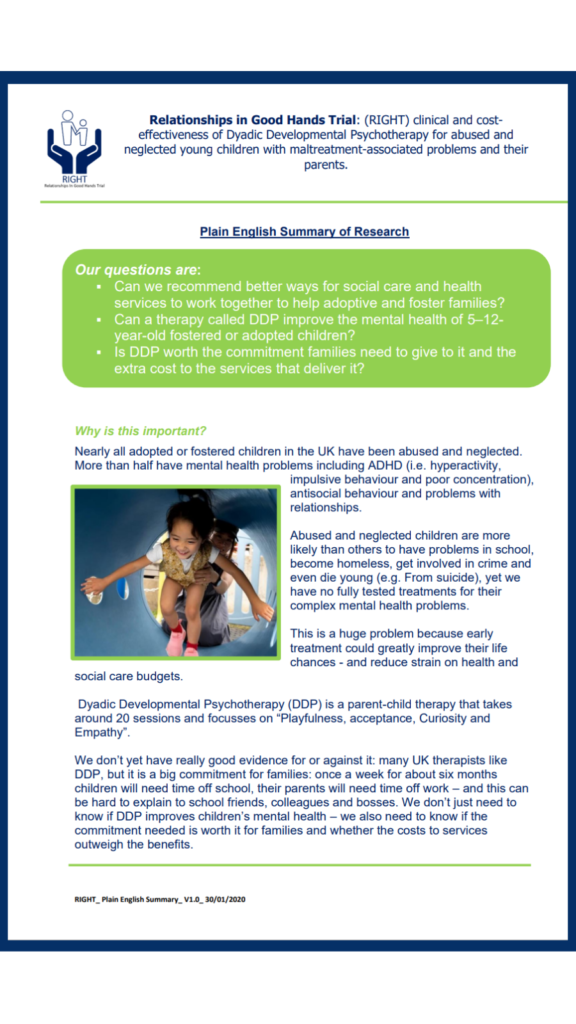 Get in touch to find out more.
Email at Kelly.Plummer@nottingham.ac.uk
Please follow us on www.facebook.com/righttrial and @RIGHTTrial
www.gla.ac.uk/right